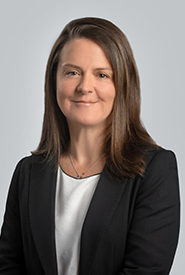 Florence Aubonnet is a partner at top-tier employment and labour law firm Flichy Grangé Avocats which comprises over 70 specialist lawyers working in complimentary areas.

Alongside an English-speaking team, much of her advisory work concerns international clients, mainly in industry, who need, given France's strict legal environment, reliable and practical advice with human resources issues. For international and French corporations and investment funds intending to set up, acquire or restructure a business in France, Florence Aubonnet provides guidance, notably on relations with employee representatives.

Her areas of expertise include the employment-law aspects of restructuring, outsourcing and mergers and acquisitions. She also specialises in arrangements for setting up a European Works Council, and advises on the impact of establishing a European Company (SE), via transformation or cross-border mergers.

In her litigation practice, Florence Aubonnet represents international and French groups before the French Courts in high-risk collective or individual disputes, including discrimination claims, at the consultation stage or beyond.

Florence takes an active part in L&E Global, an international platform of 23 prominent employment-law firms co-founded by Flichy Grangé Avocats in 2011; she also lectures at the Paris Bar School. She co-authored « Executive Compensation & Employee Benefits 2015 » (Éd. Getting the Deal Through in collaboration with Stéphanie Dumas, 2015), and Restructuring your firm: labour-law aspects (2000, with Laurent Gamet). She has also contributed to a number of other legal publications.

Florence was recognised as 'Best Lawyer 2018 in Employment Law" by Best Lawyers.

Florence Aubonnet holds a Masters in Private Law from the Sorbonne University; she was admitted to the Paris Bar in 2000 and has been a partner with Flichy Grangé Avocats since 2006.